Agriturismo Casetta in Tuscany has launched a "Secret Sustainable Food Tour." The 270-year-old luxury farmhouse is located on 90 acres in the Chianti region, a half hour from Florence. Sustainability has been a focus for owner Xenia Lemos as she creates experiences for those who enjoy slow travel and slow food. Lemos has created this immersive food tour to share the secrets of culinary traditions, methods and recipes that have been passed down over the generations.
According to Lemos, "This experience complements all we do at Casetta from collecting rain water, composting food, implementing natural energy resources, and using organic fertilizers to grow olives to produce our own extra-virgin olive oil."
This new "Secret Sustainable Food Tour" takes guests on a delicious journey. The experience, curated by Xenia, focuses on organic ingredients and sustainable farming methods.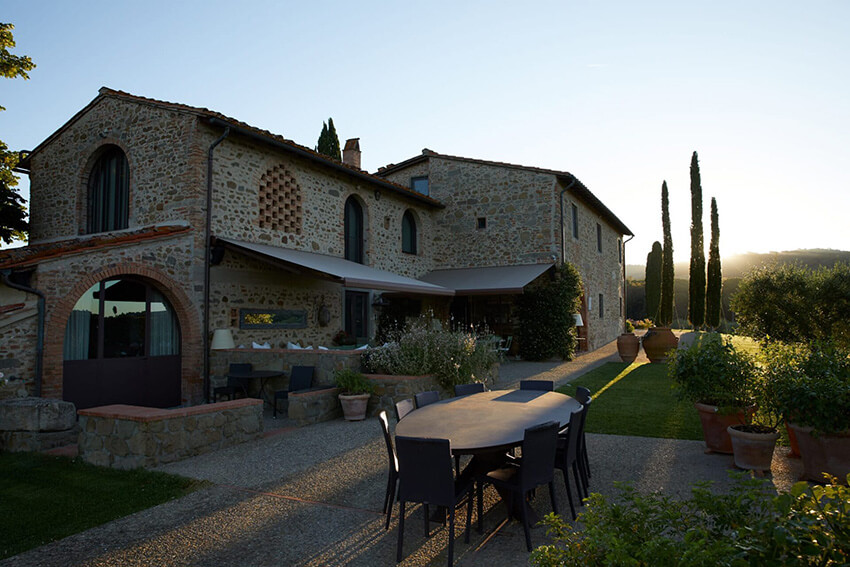 The "Secret Sustainable Food Tour" is available for those who book the whole house, which includes five bedrooms with en-suite bathrooms. The experience includes arriving at Casetta and being welcomed with a chilled glass of prosecco. In the late afternoon join Casetta's cook Patrizia Vaggioli for a pasta-making session using ancient flour and organic produce from the garden followed by dinner. The next day, guests can relish a farm-to-table breakfast followed by a seasonal foraging experience in Casetta's woods. Guests will then be driven to Corzano & Paterno for a winery and cheese tour and tasting with a light lunch. The next stop is local organic and bio-dynamic farm Camporbiano that also harvests ancient grains. Guests will have the opportunity to learn about the importance of sustainable farming. They can also make cheese from the milk of goats and cows at the farm.
Following a ride to the hilltop town of San Miniato, guests can stop for a cocktail and mixology session at Ethan's Bar. They can taste Casetta's signature cocktail, Roveta Dodici, and have dinner at the vegetarian restaurant Maggese, where chef Fabrizio Marino provides a welcoming and lively atmosphere.
Prices start at approximately $5,281 for a group of seven including transportation. Dinner at Maggese is not included in the price. Hybrid cars are available upon request for an additional fee.
For more information, visit www.casetta.net