For the second time, Villa D'Este opens its doors for the festive season and promises delightful moments with a Christmas fairy tale at Lake Como.
This year, it's not "Ho, ho, ho" that ushers in the festive season, but a hearty "Buongiorno", as Santa Claus has taken up residence at Villa d'Este on Lake Como. With life-size nutcrackers, festive decorations, a cozy greenhouse and a chocolate room that invites guests to sample traditional treats, the Grand Hotel promises a feast for the senses that captures the magic of a Christmas fairy tale in all its facets.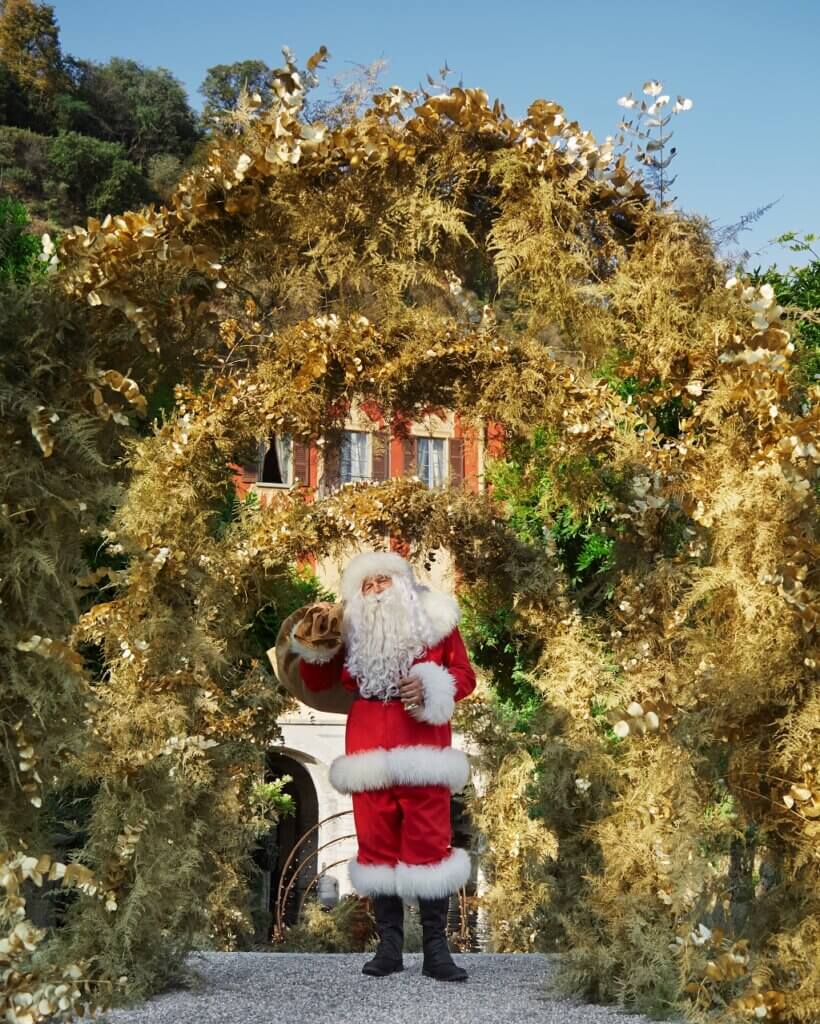 Since Villa d'Este was converted into a grand hotel in 1873, it has been considered the place to be on Lake Como – but until now only in the warmer months, as it traditionally remained closed in winter. To mark its 150th anniversary, it opened for the first time last year over the Christmas period and caused a sensation with an Advent spectacle. This year, the Villa d'Este will once again shine in winter splendor and transform into a glamorous winter residence until January 6, 2024.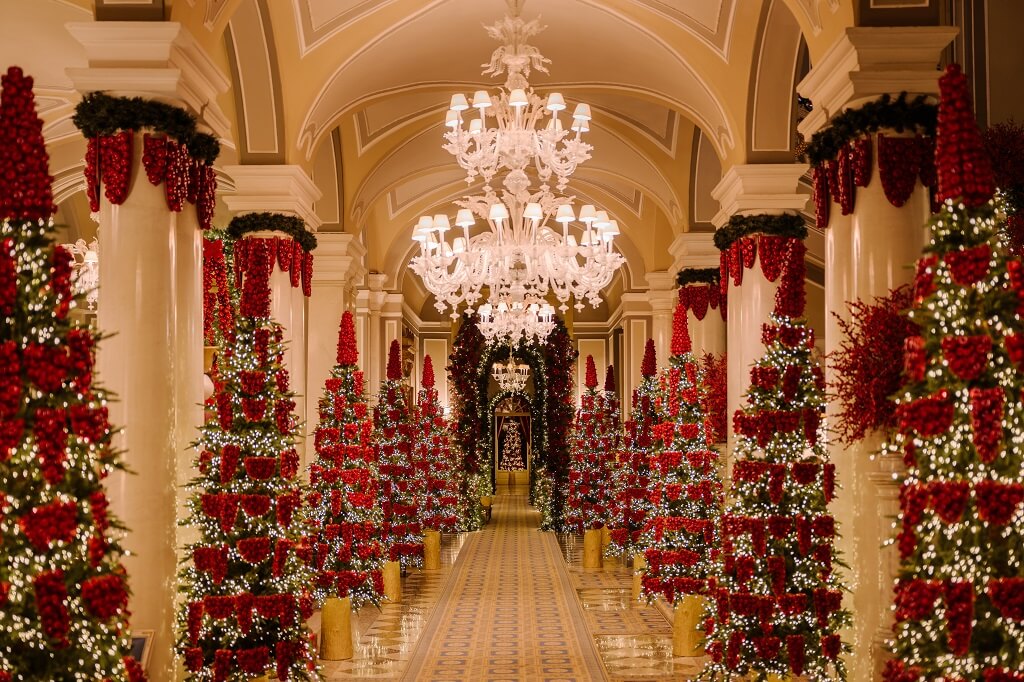 The extravagant Christmas decorations, created by floral designer Vincenzo Dascanio, transport visitors to a fairytale world. Glittering trees line the colonnade like an avenue and the sweeping staircase becomes a stage, decorated with ornaments, berry branches and dozens of nutcrackers.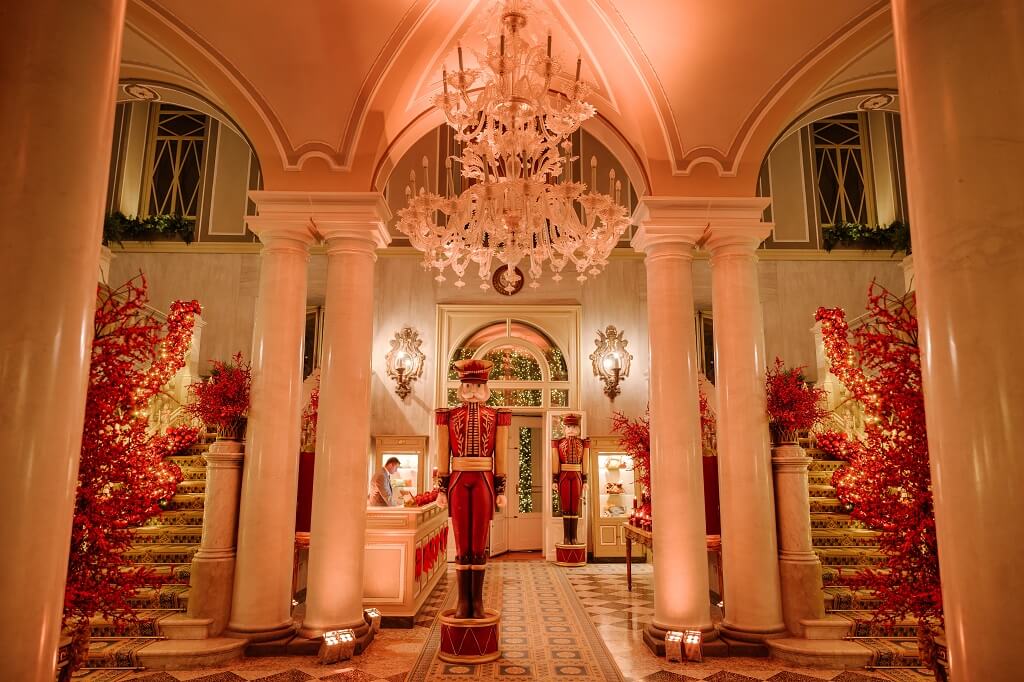 A specially built greenhouse overlooking the lake is transformed into a cozy oasis, furnished with velvet sofas, tartan cushions and two fireplaces, where you can relax with afternoon tea, an aperitif in the evening and live music. A chocolate paradise awaits those with a sweet tooth in the Sala Colonne, where Christmas desserts, pralines and homemade panettone can be enjoyed and even purchased as souvenirs. Patissier Fabrizio Bertola offers baking courses for those who want to get hands-on.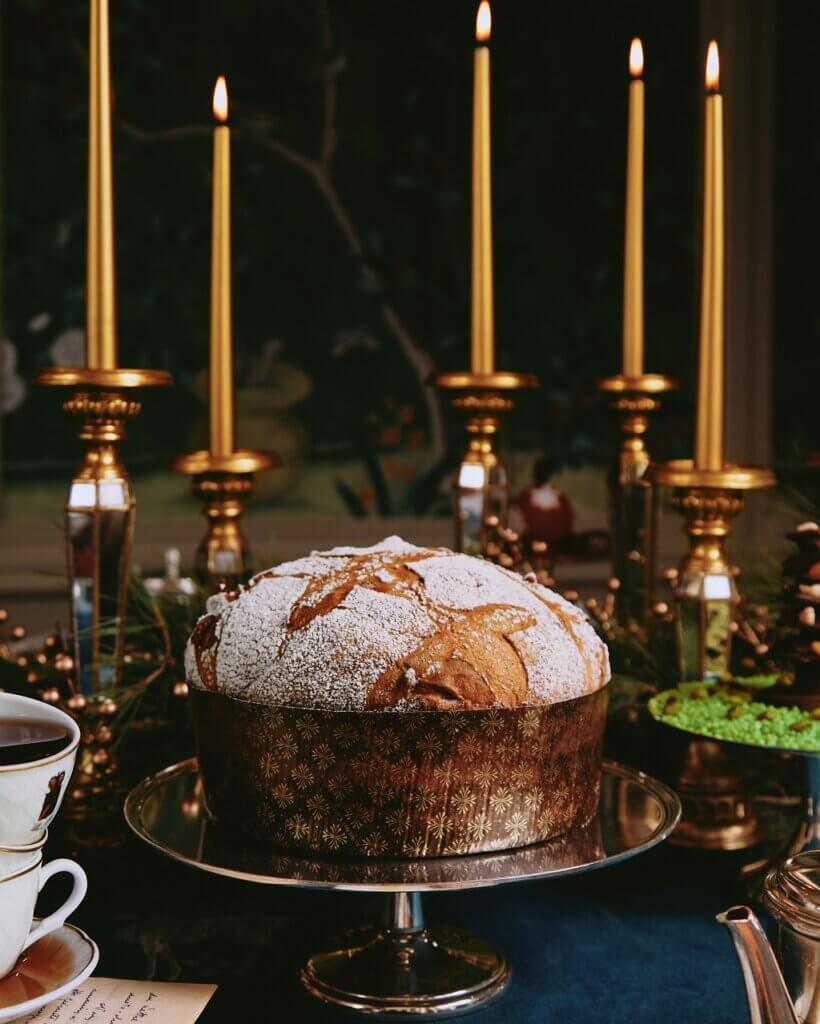 Other culinary highlights are provided by the hotel's renowned head chef, Michele Zambanini, with special festive menus. From the traditional fish menu on December 24th to the Christmas lunch with on Christmas Day. The New Year is rung in with a seven-course New Year's Eve menu, where caviar, lobster, truffles and fillet of beef are served with the best French and Italian wines. The gala night culminates in a colorful fireworks display on the lake, followed by the most glamorous party on the longest night of the year.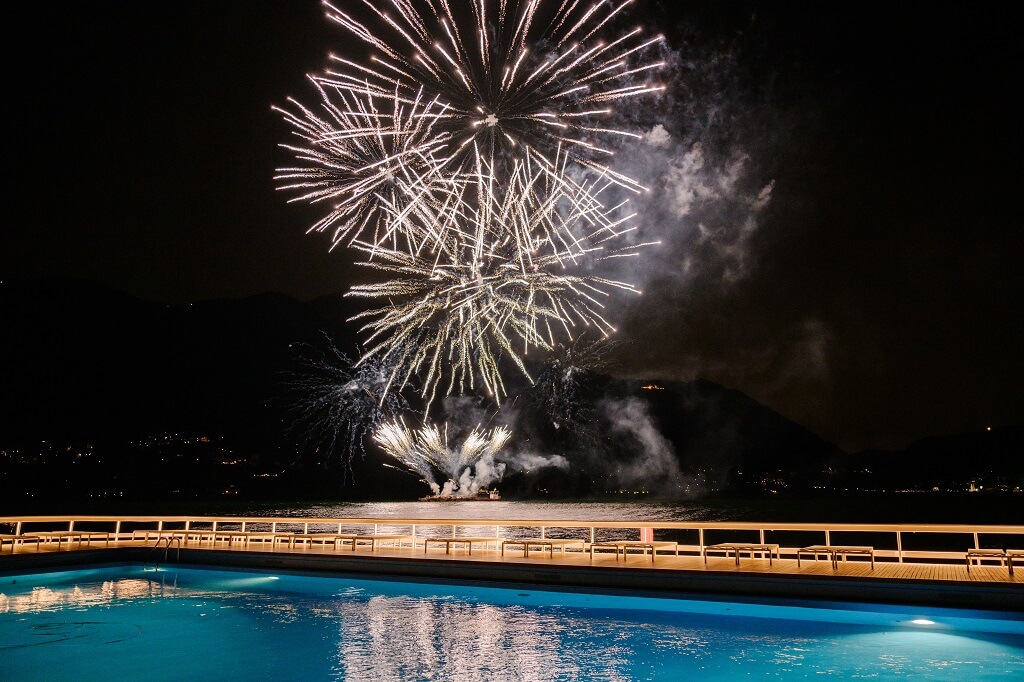 About Villa d'Este
Villa d'Este, one of The Leading Hotels of the World, is home to 152 rooms and luxury suites as well as four elegant private villas and is located directly on the shores of Lake Como, which is considered the most beautiful lake in Italy with its impressive landscape and is synonymous with glamor. The legendary estate not only impresses with its extraordinary atmosphere and listed architecture, but also with its extensive park, the famous nymphaeum with its numerous fountains and water features and the pool floating on the lake. Villa d'Este is around 40 minutes by car from Milan Malpensa Airport.
Photos: Villa d'Este