The "World's 50 Best Bars 2022", sponsored by Perrier, were unveiled at a live awards ceremony in Barcelona, Spain. Among them, are four Bars in Italy. Take a look at Italy's Best Bars:
Place no. 16 – Drink Kong, Rome
Place no. 35 – 1930, Milan
Place no. 39 – Locale Firenze, Florence
Place no. 46 – L'Antiquario, Naples
Drink Kong, Rome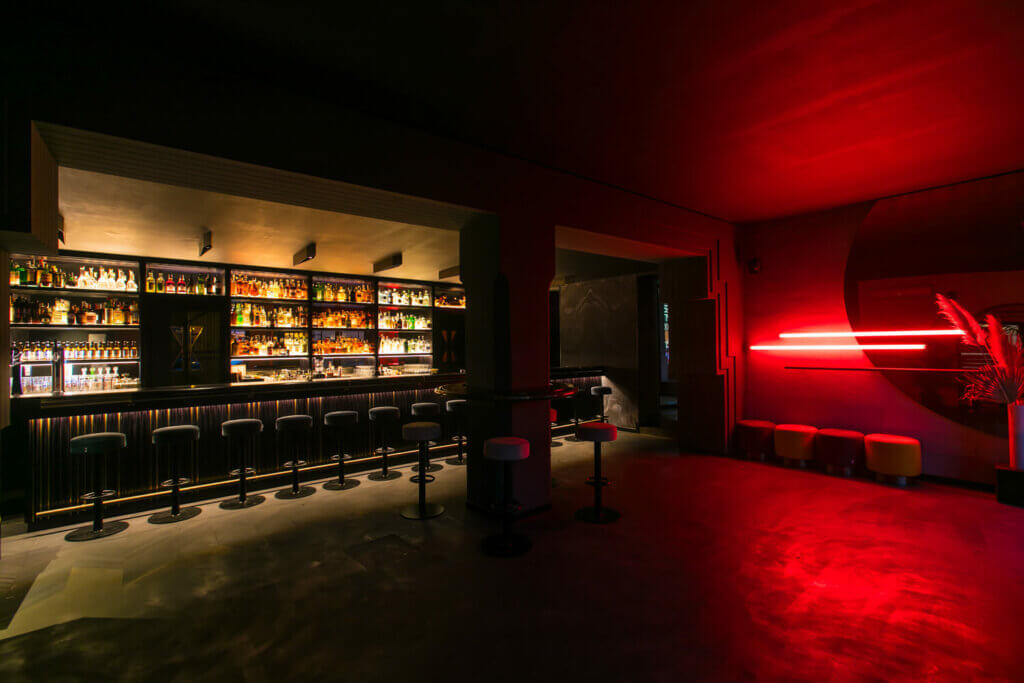 Set in a leafy square, a short ride from Rome's center, Drink Kong is probably not the bar you would expect to find. Taking in '70s futurism, King Kong and Japanese influences, this amalgam concept is set in a wrap-around space with nightclub-black décor, illuminated by little else than neon. This is a busy bar – locals and international visitors know Drink Kong has some of the most forward-thinking cocktails in the city.
Patrick Pistolesi, owner and bartender, brought this very particular vision alive. His new menu Perimetro is set to step into new ground. Put it all together – the décor, the atmosphere and the drinks – and there's nowhere in the world of bars quite like Drink Kong. No wonder it's among Italy's Best Bars.
Here's one of the drinks, you can make at home. But, it's better to have it at Drink Kong and hang with the locals.
Drink Kong is located at Piazza di S. Martino Ai Monti, 8, 00154 Roma
1930, Milan
Milan's 1930 is a speakeasy taken seriously. To even find the bar you need someone in the know, because not only is the address undisclosed, entry isn't guaranteed even if you've befriended owners Flavio Angiolillo and Marco Russo. But once inside, the twentieth-century American Prohibition vibes come to life with exposed brickwork and dimmed lighting which add to the exclusivity of the bar. The difference between 1930 and other generic speakeasy-style bars is the world-class drinks program. Unlike the original speakeasies which the bar takes inspiration from, 1930 doesn't just serve rye whiskey and moonshine, but some of the best cocktails in Europe.
Its current menu focuses on Africa, using unorthodox ingredients from the likes of niche grape varieties from Algeria to infusions made with Africa's famed baobab tree. The menu is supported by a top-level food offering from the same continent, making 1930 not only one of the most exclusive bars in the world, but also one of the most exotic.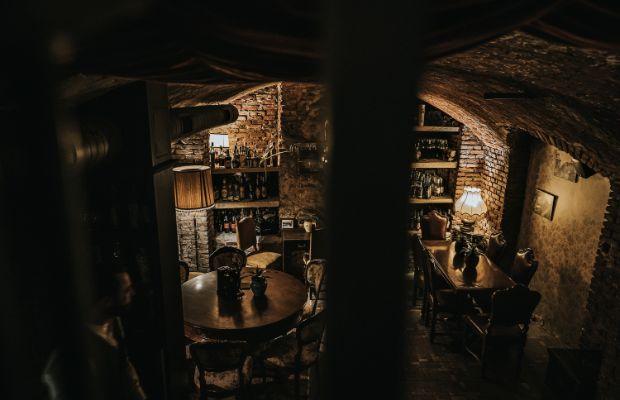 1930 is located at an undisclosed address.
Locale Firenze, Florence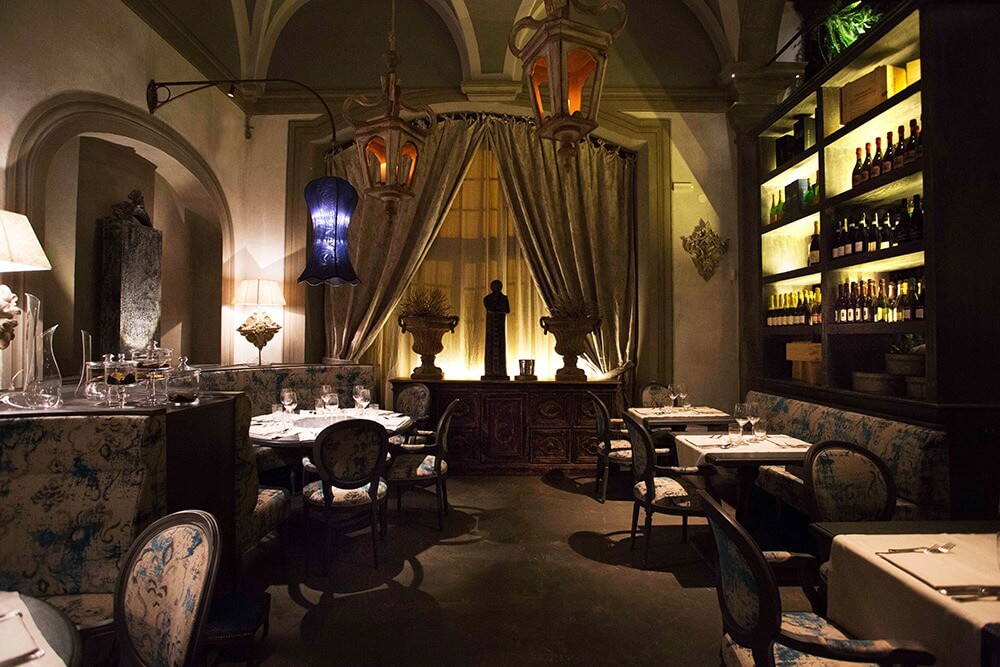 Hosted in the historical Palazzo Concini, Locale Firenze is like a time machine taking guests on a journey through centuries across its two floors, each a nod to Florentine culture. The Concini Palace has an extensive and unique history strongly tied to Florentine politics during the time of the Medici family. Impeccably and respectfully restored, the basement dates back to the 1200s and today hosts the cellar and a mixology lab. The upper 1500s floor has a Renaissance atmosphere with a contemporary touch thanks to its mirrors, antique furniture, lavish chandeliers and charming frescoes. A stunning courtyard with a transparent, movable high ceiling is host to the cocktail bar, surrounded by green walls and high tables.
The drinks list is as distinctive as the venue and its atmosphere. With a modern touch, bar manager Matteo Di Ienno's menu feature signatures such as Elisir Caterina alongside seasonal recipes. Summer sips evoking flowers, such as Iris, with white rum, iris bitter and vermouth, already feel like masterpieces.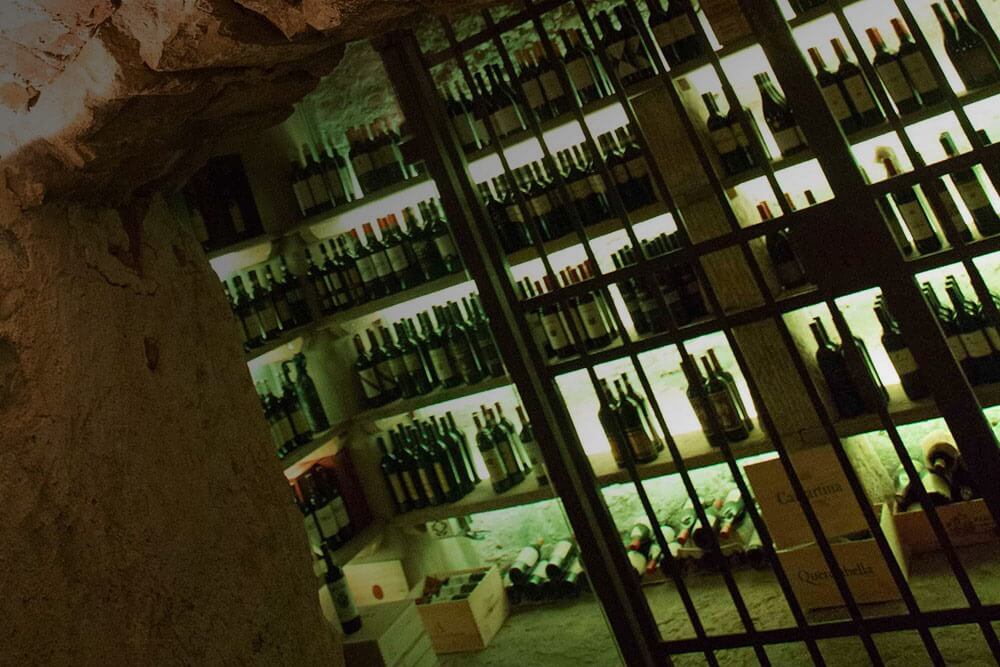 Locale Firenze is located at Via delle Seggiole, 12r, 50122 Firenze
L'Antiquario, Naples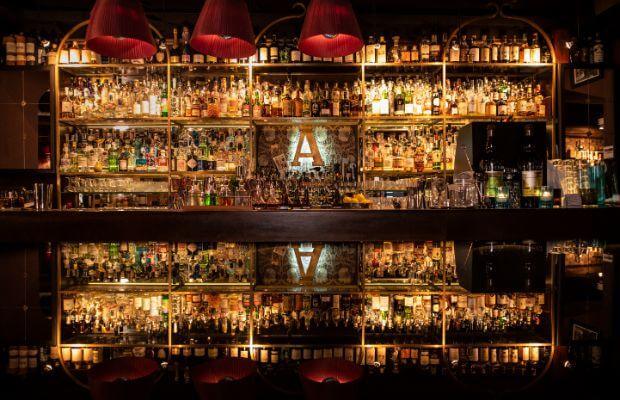 Resting among traditional boutiques and shops in the bustling streets of Naples, behind its picturesque wooden door L'Antiquario boasts an international allure. The retro red velvet sofas, the floral wallpaper and the elegant black boiserie blend perfectly with the flair, expertise and innate Neapolitan hospitality of the team. Equally sophisticated and nodding to tradition, bartenders in white uniforms welcome guests who ring the doorbell to enter this intimate bar. The backlit back bar stands at the center stage of the cocktail bar. Here, guests can enjoy a Red Hook from the Classics cocktail menu, or dive deep into the city's history and heritage with a signature from the Napoli Capital City drink list.
Equally, the natural alternative to spirits and cocktails within this setting is the selection of champagne, also used by the team of Alex Frezza, co-founder and internationally acclaimed bartender, to serve a spectacular rendition of the French 75.
L'Antiquario is located at Via Vannella Gaetani, 2, 80121 Napoli
Alla tua salute!