The Laguna Faro Suites is an adults-only hotel on the island of Grado, in the upper Adriatic between Trieste and Venice. It opened last year in June. The new hotel was created by the architectural firm Archest of he Spanish designer Patricia Urquiola. It is the twin of the nearby Laguna Palace Hotel.
Sea view
The Laguna Faro Suites are overlooking the lagoon and the marina. Urquiola has designed a well-kept refuge, flooded with light and a unique design. Architecture and interiors reflect the dialogue between man and nature. The colorful world of the island of Grado is represented in every space.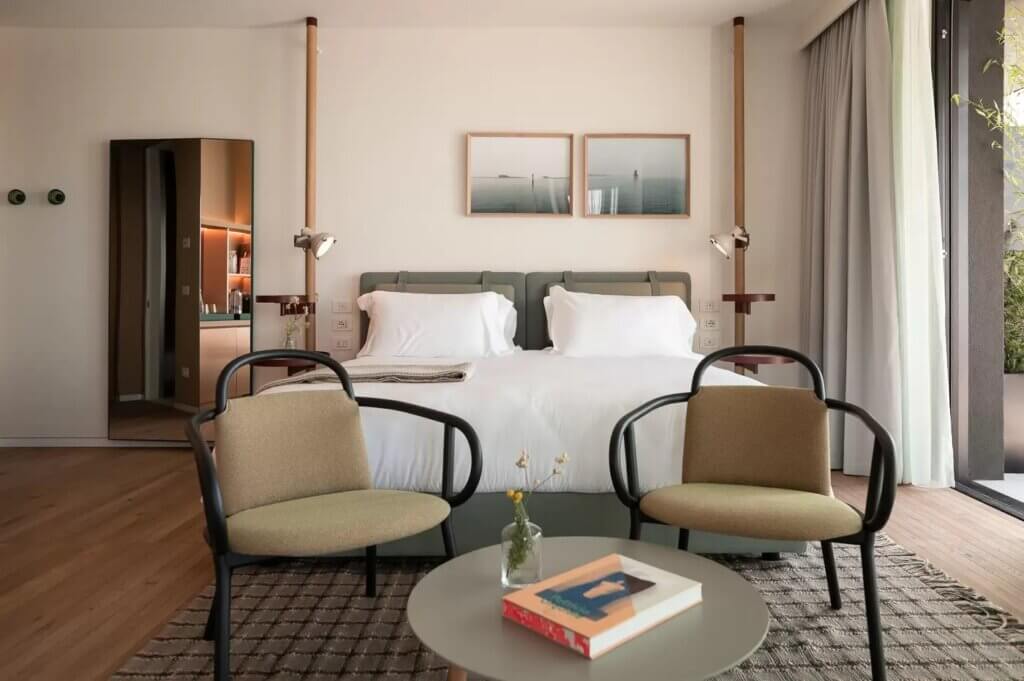 Urquiola decorated the 34 suites with warm colors and stylish furnishings and furniture. She was inspired by the Casoni – traditional fishermen's houses in which materials such as straw, reeds, ropes and wood were used – which leads back to the lagoon landscape.
Private villas
All suites have a spacious terrace, almost all with sea view, which is a gem for couples looking for a private and exclusive environment. The resort's service is inspired by the new model of hospitality in "villas". Elements of design combine high craftsmanship with technological innovation and tell the tradition of the place through an original and contemporary style.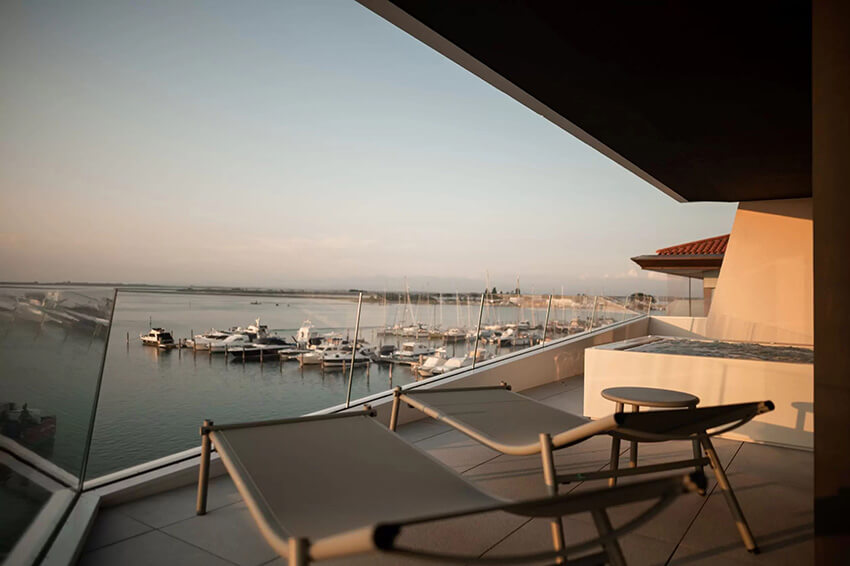 Enjoy a quality breakfast with focus on Italian products at the bistro of the Laguna Faro Suites. Then head to the infinity pool on the panoramic terrace or, treat yourself with a sauna visit or a Turkish bath in the wellness area. A fitness and relaxation area complete the offer of this hotel. Guests staying at the Laguna Faro Suites can also take advantage of the services, wellness, food and wine proposals of the neighboring Laguna Palace Hotel. Plus, you can also take advantage of the private Tivoli establishment for days at sea.