Enzo Ferrari described the "Thousand Miles" of Italy, which run from Brescia to Rome and back again, as the "greatest road race in the world". The Mille Miglia is one of the most spectacular classic car races in the world and celebrates a round anniversary this year. The legendary competition will be held for the 40th time from June 15 to 18, 2022.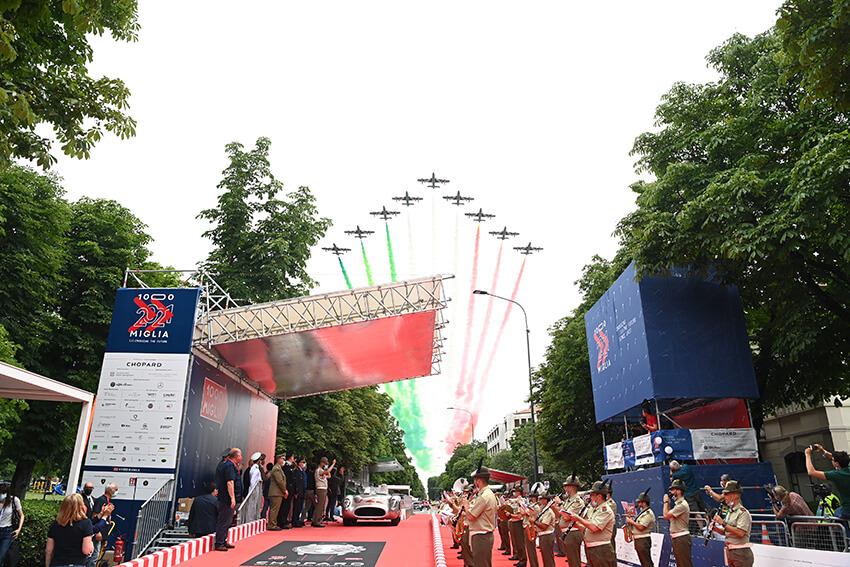 Year after year, classic car enthusiasts gather on the track to admire jewels of automotive history such as old models of Bentley, Aston Martin, Maserati, Bugatti and Alfa Romeo in the beautiful Italian countryside. Allowed are vintage cars built between 1927 and 1957.
The route from Brescia runs along Lake Garda via Mantua, Ferrara, Cervia, San Marino and Umbria to Rome, back through Tuscany via Siena, Viareggio, Parma, Salsomaggiore Terme, Pavia and Monza. Before the final finish in Brescia, the participants pass Bergamo, a kind of symbolic anticipation of the twinning that will link the two cities in 2023 as part of the Italian Capital of Culture Brescia-Bergamo project.
More info on the Mille Miglia race, here https://1000miglia.it/en
Mille Miglia Museum

For those who can't get enough, there is also a Museum. The Mille Miglia Museum is housed in a magnificent former Benedictine monastery in the S. Eufemia neighborhood, east of Brescia's city center. A museum that captivates not only the fans of vintage cars and the famous car race of the Mille Miglia, but also many curious people and families who, visiting the museum, immerse themselves in an era that now no longer exists and is preserved here with the utmost care.
The Mille Miglia Museum is not just an astounding exhibition of four-wheeled treasures. The Museum stands out from other automobile museums precisely because of its location at this hugely important historic site.

The Museum is dedicated to the 'Red Arrow' race and was brought to life by the Mille Miglia Museum Association. It was established in December 1996 by a group of Brescian businessmen known as the "Friends of the Mille Miglia". The Association today has 50 shareholders.
Vintage cars in a magnificent exhibition circuit
The new Museum was opened to the public on 10 November 2004 and displays classic cars in a perfectly organized and comfortable exhibition tour. Visitors receive an audio guide tablet that explains the various sections of the museum with explanations and films. On display are vintage cars from 1927 to the '60s, a section dedicated to the contemporary race and a long list of precious rarities such as photographs, posters, road signs and even fuel pumps.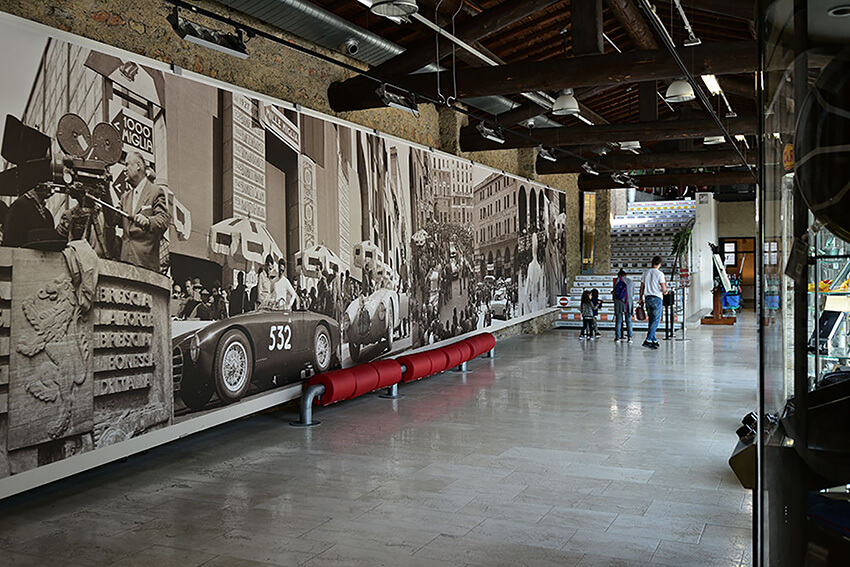 The vintage cars are rotated to allow them to participate in various events, including the famous Mille Miglia, which is based in Brescia.
In addition to the exhibition tour, there is a historical archive about the famous car race, which has now been fully digitized, a restaurant, a museum store and event and conference rooms.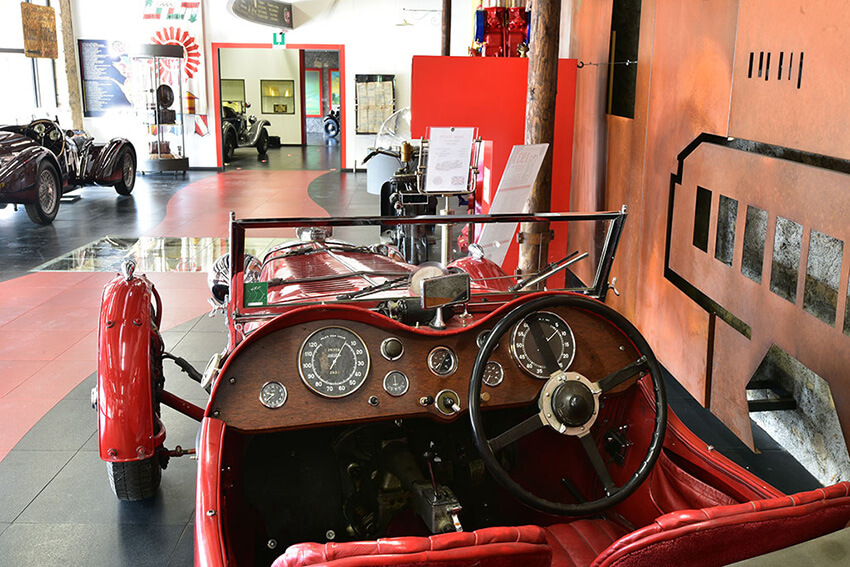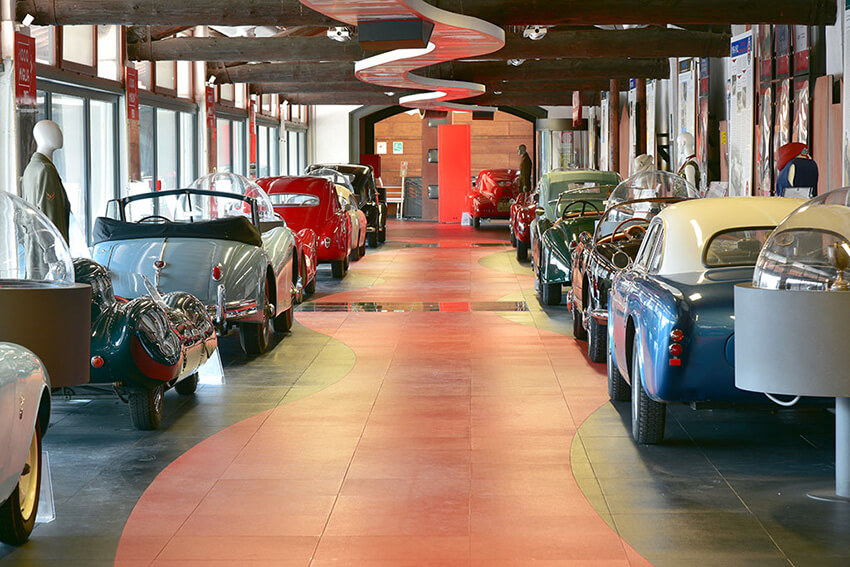 The Mille Miglia Museum is open daily from 10am to 6pm. More info is available at https://www.museomillemiglia.it/en