Vinum Hotels South Tyrol
Nestled in the most beautiful vineyards, the 29 Vinum Hotels South Tyrol are the top vacation address for everyone who wants to experience wine culture up close and personally get to know the people behind it. The family-run hotels are as diverse as the nature of South Tyrol: from a castle hotel with its own vineyard to a design, tree or eco hotel, every guest will find the right Vinum domicile.
In the Vinum Hotels, the vine is close enough to touch, the finest wines of South Tyrol are stored in antique wine cellars, the hosts personally guide you through the vineyards, and in addition to wine menus and numerous activities related to the noble drop, there are also wine treatments in selected wellness areas.
Grasp wine culture with all senses
All Vinum Hotels have one thing in common: they are run by passionate wine connoisseurs with dedication and wine know-how. They enthusiastically open the doors to their wine cellars, take their guests into the vineyards, and to wineries. Many of the Vinum hoteliers are winemakers themselves and provide insight into the agricultural processes, reveal what the vine needs to mature into a top wine. At the very latest, the guest internalizes South Tyrol with all its senses during the wine tasting.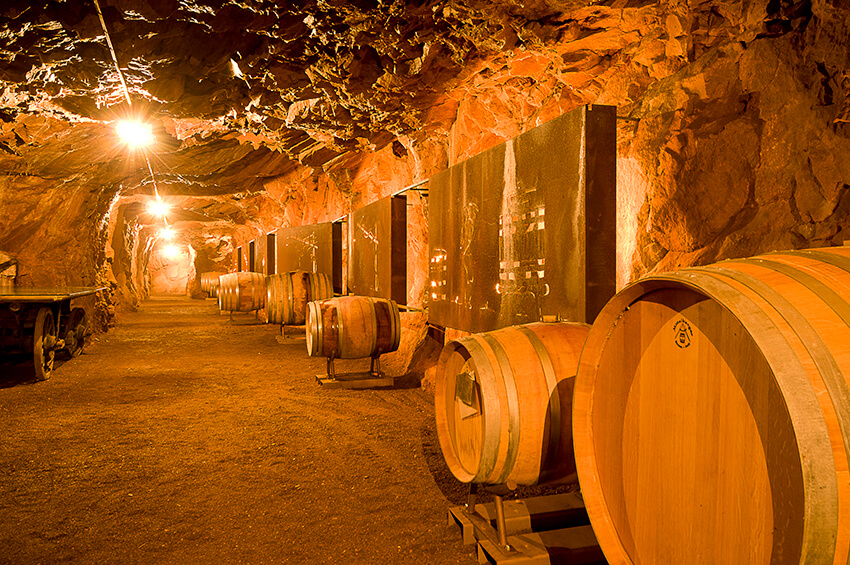 Vinum Hotels Quality Criteria
All Vinum hosts are certified sommeliers or even winemakers.
Each winery has its own tasting room or wine cellar and offers various guaranteed wine and food experiences.
At least once a week, the host personally guides you through a wine experience.
Extensive wine list paired with personal wine coaching, rarities and niche wines, and award-winning wines from Vinum Hotels winemakers.
Vinum hotels with spa areas offer wine wellness treatments such as grape seed peeling to bathing in a real wine barrel.
In addition, Vinum Hotels places great emphasis on upscale cuisine. The chefs base their menus on nature and the seasons and use mainly regional products from South Tyrolean farmers. Vinum Hotels with upscale cuisine as well as regional and seasonal dishes. An extensive wine list paired with personal wine coaching, rarities and niche wines as well as the award-winning wines of the Vinum Hotels vintners complete the overall package. Translated with www.DeepL.com/Translator (free version)
The Vinum Hotels South Tyrol are divided into the following categories and accordingly set different priorities: Wine & Wellness, Wine & Design, Wine & Romance, Wine & Active, Wine & Tradition.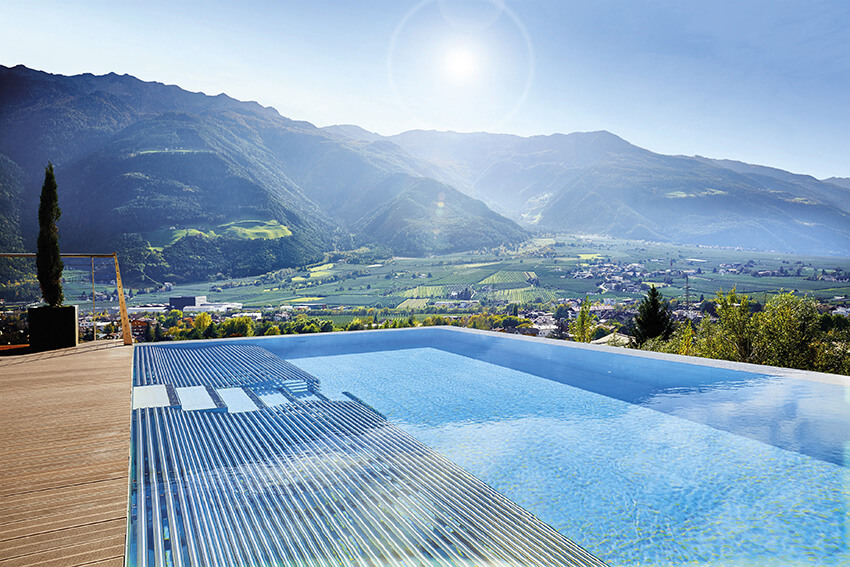 Vinum Hotels Club
Since the year 2019 there is the Vinum Hotels Club. Club members receive privileges, special services and gifts, not only at Vinum Hotels South Tyrol, but also at all partner establishments (wineries, enotecas, gourmet stores, etc.).
VINUM HOTELS SÜDTIROL is the first and only hotel group in the world with a focus on wine. Included are three-star to five-star hotels. In selected VINUM hotels, wine wellness is on the agenda – from grape seed peeling to a bath in a real wine barrel. The 29 hand-picked, family-run hotels are located in the heart of South Tyrol's wine regions and are managed with great dedication and personally by passionate wine connoisseurs. All hoteliers are also winemakers or sommeliers.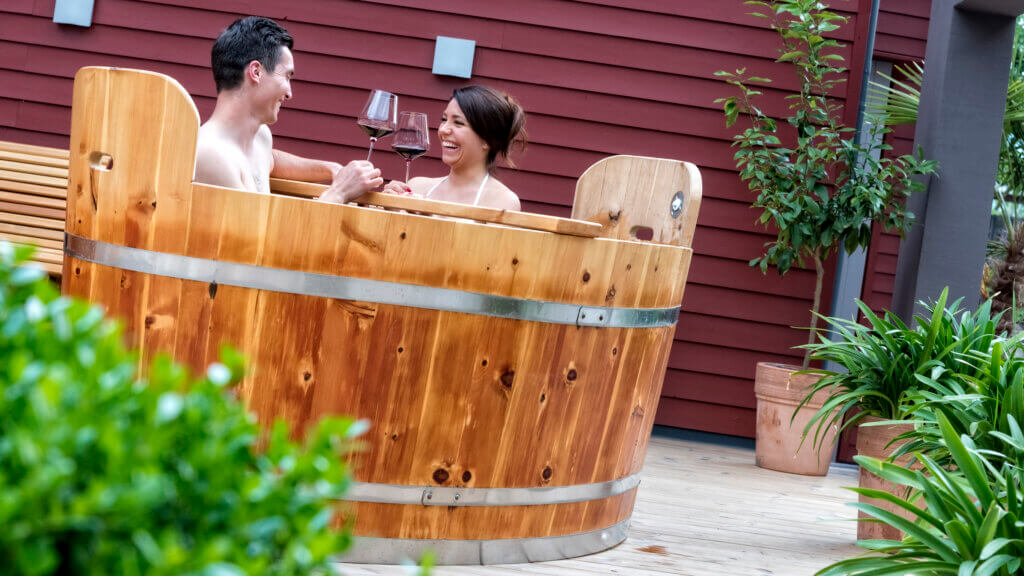 We are planning to write individually about one or the other Vinume Hotel in the future. Until then, take your pick: www.vinumhotels.com