Borgo San Vincenzo, Tuscany's newest luxury boutique hotel, named for the patron saint of winemaking, has officially opened its doors.
Originally built 1780, Borgo San Vincenzo offers a wide variety of sophisticated wine-driven experiences and UNESCO-protected vistas. The opening marks the end of a year-long restoration project, which brought in local architects, designers and artisans to create the updated space. Celebrating the region's historic wine scene, the countryside property focuses on offering wine-driven experiences and personalized itinerary curation.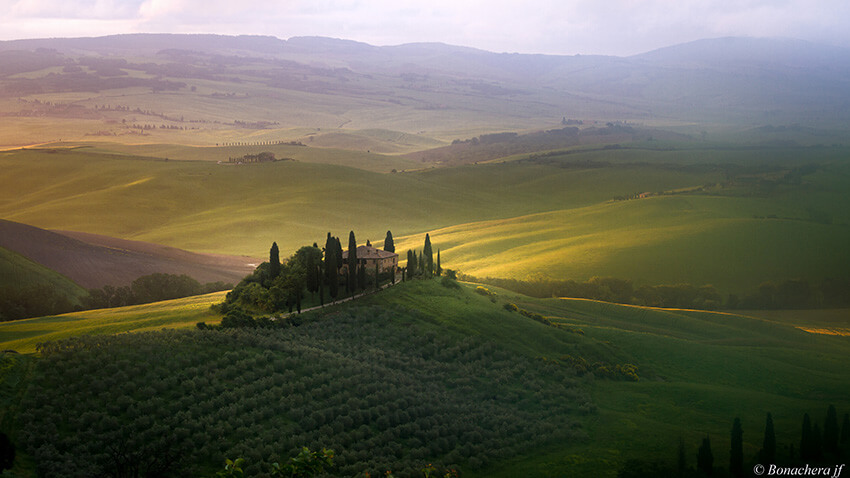 Borgo San Vincenzo is an 18th-century farmhouse located in the Vino Nobile vineyards of Montepulciano. Known for its winemaking heritage, this part of Tuscany remains authentic, with small-scale local producers focusing on crafting products made in the same way over generations.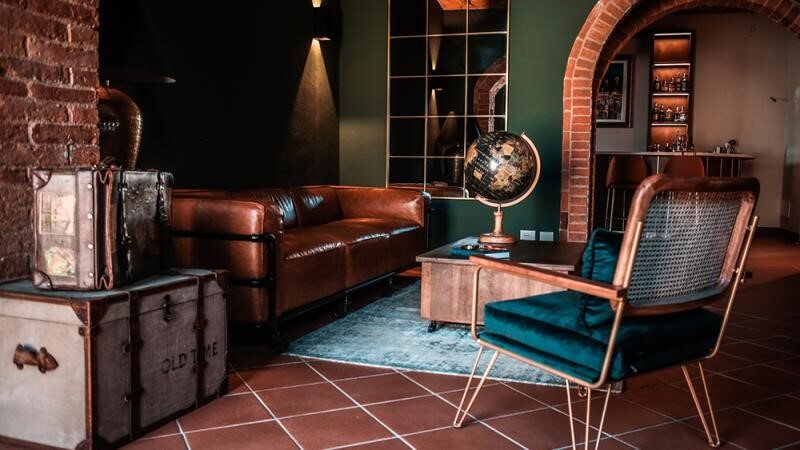 Borgo San Vincenzo offers a fresh take on a traditional Tuscan design. The hotel's 21 luxury studios and suites are curated based on their property location and are well-suited for a variety of travelers. Smartly accented with stone walls and ceramic tile floors, rooms in the main building and four outbuildings are christened after wine bottle sizes. The Methusaleh deluxe studios are equipped with a king-sized bed, a sitting area and expanded living spaces; the hotel's one-bedroom Imperial suites offer a full separate living room; Balthazar suites offer the most spacious setups and can be connected through the balconies for couples or families traveling together; Borgo's only two-bedroom suite, the Nebuchadnezzar, offers a covered outdoor patio. Modern furniture is mixed with old and new décor elements. Views of the UNESCO-recognized Val d'Orcia hills can be found at every turn.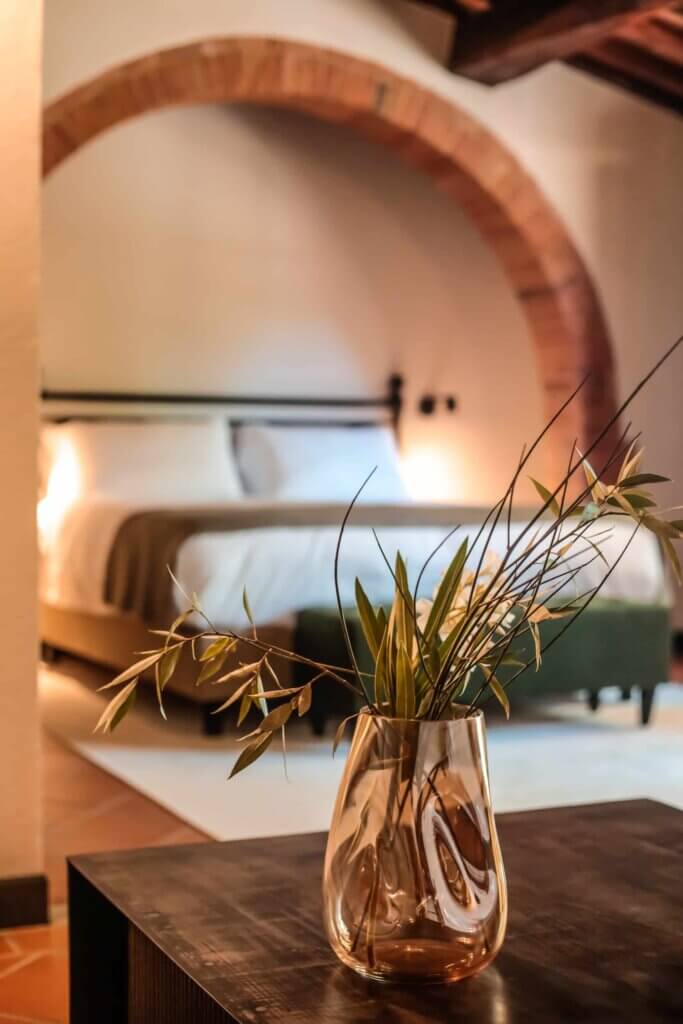 The hotel's restaurant offers Tuscan classics with an international twist, using locally sourced vegetables, cheeses, meats and regional seafood. The Flying Monk Bar serves classic and craft cocktails, wine flights, cocktail-making classes, aperitivo and late-night tipples. Winemakers' Bar is Borgo's outdoor bar for wine tasting experiences. Guests can also participate in on-site wine education and cocktail-making classes.
Additional guest amenities include The Library, a relaxing space to cozy up with a book or a glass of wine; a pool deck to soak up the Tuscan sun; and an outdoor terrace with a fire pit to enjoy the evenings in Tuscany. Guests will also have access to concierge services.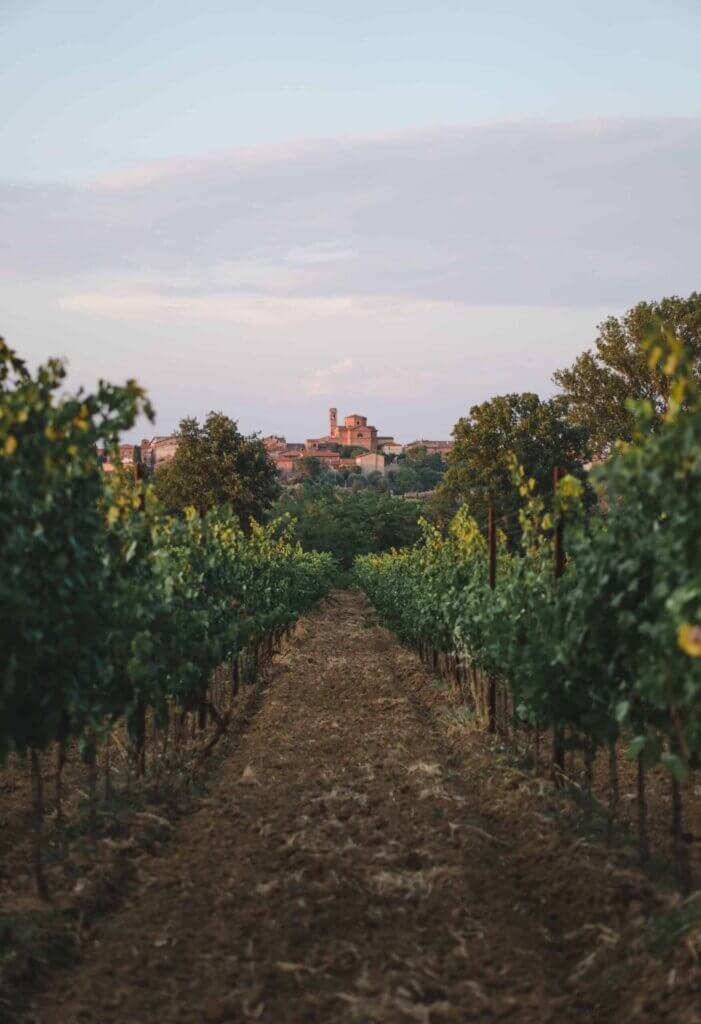 Borgo San Vincenzo highlights wines from the region through local wine tastings and tours, besides offering on-site education and curated experiences for guests. Personalized offerings include exploring wineries in the Montepulciano and Montalcino regions, wine visits to neighboring Umbria, organic olive oil and pecorino cheese tastings at family-owned farms, pasta and pizza making classes, and dinner at family-owned trattorias. Guests can also tour the region by foot, horse, e-bike, Vespa or hot air balloon.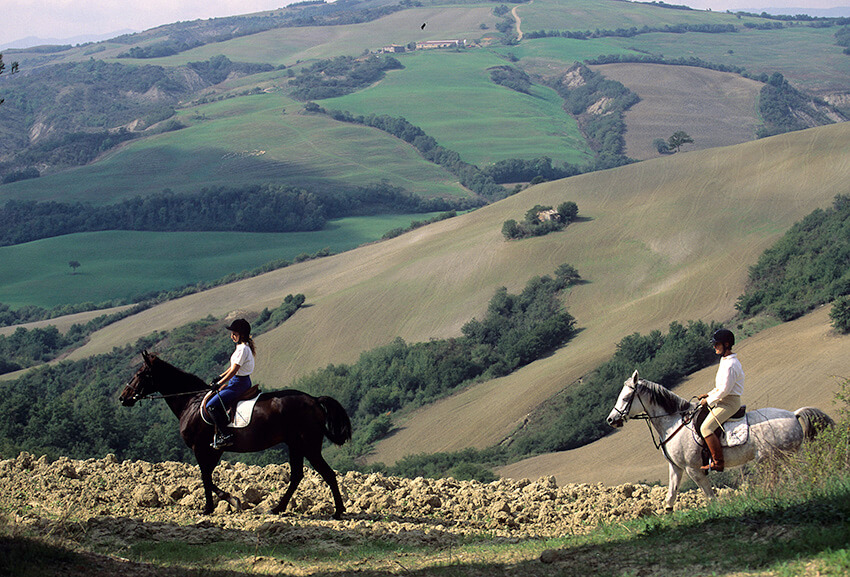 Great deals: The hotel is offering guests a variety of different offers, e.g., 20% off stays of seven nights or more, available in the room category of your choice throughout the year. In November, there is a special deal during Truffel hunting season as well as for Thanksgiving and also for Christmas.