"Com'è profondo il mare" – "How deep is the sea". Lucio Dalla, famous Italian songwriter, let himself be inspired by the blue of the Tremiti Islands to compose one of his most famous songs, in what was a buen retiro for him. Now, you have a chance to spend your vacation these places.
Lucio Dalla's buen retiro opens to travelers. Villa Luna Matana and Le Rondini Residence open their doors to visitors, thanks to an agreement with G Rent. The company is active in the hospitality sector of luxury properties. These Tremiti Islands retreats will allow fans of the Italian singer-songwriter, and those who want to stay at the two places, an emotional journey into the history of music. At "Villa Luna Matana", in fact, there are still musical instruments (a piano and a keyboard) that Lucio Dalla used for the writing of his music, drawing inspiration for the eponymous 2001 album "Luna Matana".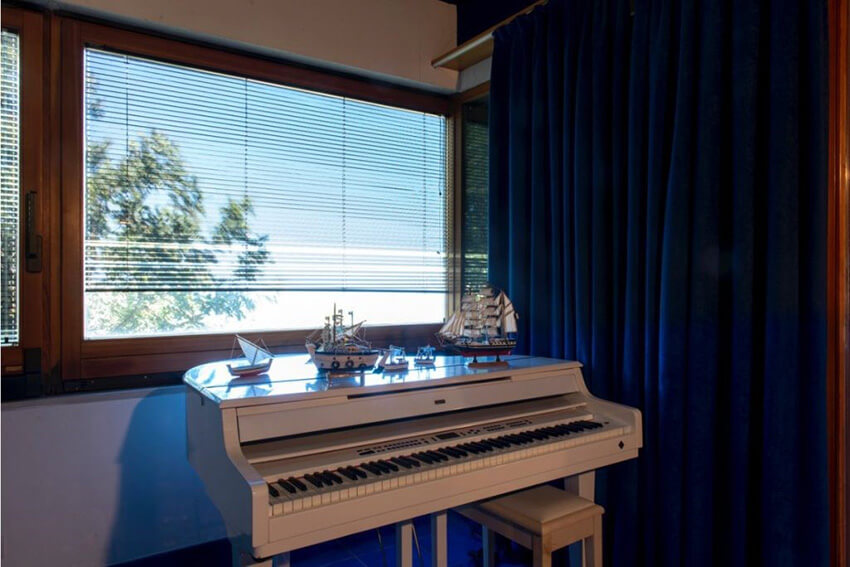 Villa Luna Matana
Travelers, selected by G Rent, will be able to immerse themselves in the atmosphere that inspired one of the most important representatives of the musical universe in Italy and abroad. Admire the landscape and get immersed in the green of the Island of San Domino. The Bolognese artist loved to spend long periods of vacation, rest but also work and get creative. The villa has a sea view, is spread over four levels and is located in the bay of Cala Matano. It houses an engraving room, with the possibility for tenants to visit it by appointment and accompanied by authorized personnel. Here, Lucio Dalla composed songs that have become pieces of Italian music history.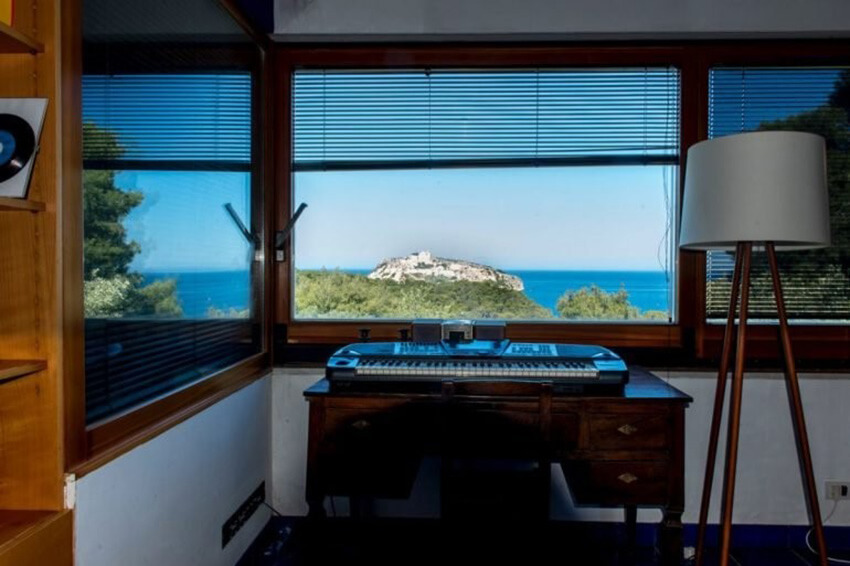 Le Rondini Residence
Moving to the nearby island of San Nicola, you can rent the Le Rondini apartment. This is another place where you can breathe the scent of the history of Italian music, in the center of the island near the Church of San Nicola, in a more intimate setting.
The Tremiti Islands, also called "the pearls of the Adriatic", are the only Italian archipelago in the Adriatic Sea. They are located about 12 miles off the Gargano National Park, on the northern end of Apulia. On San Nicola Island you can visit the 11th-century Santa Maria a Mare abbey, with mosaic flooring. You will also find a waterfront fortress, the Castello dei Badiali. Pine-covered San Domino Island features beaches and cliffs, including the Ripa dei Falconi, a breeding ground for rare falcons.
For years, the islands were Lucio Dalla's favorite retreat. The crystal clear waters, the transparency of the sea, the starry sky and the romantic coves: it is from these places that the singer-songwriter drew inspiration for his music.