Seven Times a Woman – A female gaze upon Rome
Women of Rome. Resourceful, original, strong, independent and, above all, capable of extraordinary resilience. Since ancient Rome women have contributed to making the city more intense, fascinating and multifaceted, from an artistic and cultural point of view, but not only.
Just in time for International Women's Day on March 8. Here are seven suggestions to discover the faces and stories of the women who linked their name to that of Rome, leaving an indelible testimony of passion, strength, genius, and talent.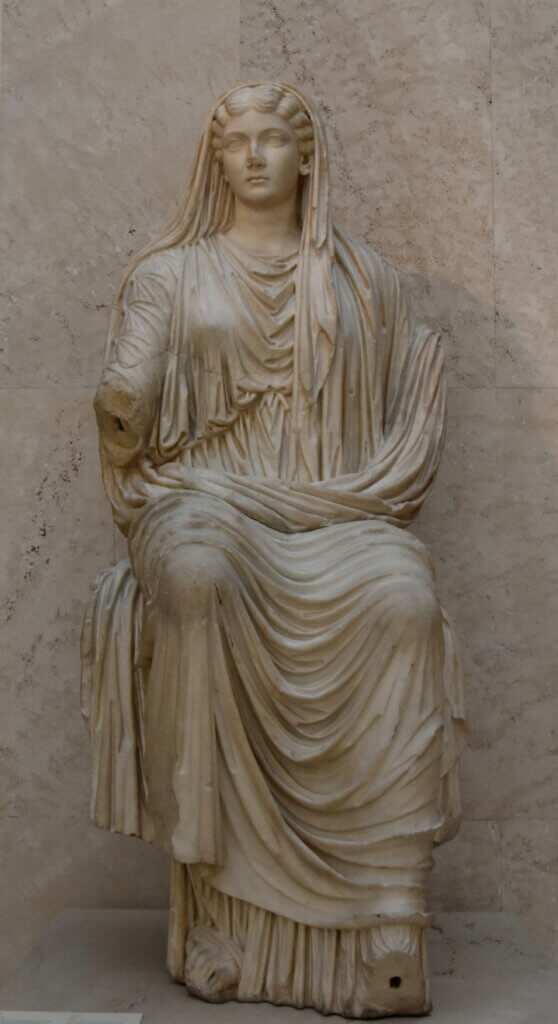 #1 Livia (58 BC – 29 AD), Villa at Prima Porta, Musei Vaticani, and Roman National Museum Palazzo Massimo alle Terme – Emperor Augustus' wife, for half a century, and mother of the future emperor Tiberius, Livia was much more than a first lady: she knew how to embody the ideal of the Roman matron, but of the Augustan principality she was also a gray eminence. Two masterpieces come from the large villa built along the ancient via Flaminia: the statue of Augustus, now in the Vatican Museums, and the paintings with a garden view, now in the National Roman Museum.
#2 Santa Francesca Romana (1384 – 1440), Monastery of the Oblates in Tor de 'Specchi – Born in Rome in 1384, affectionately nicknamed "Ceccolella" by the Romans, Francesca married the noble Renzo de' Ponziani at the age of twelve. Her only thought, however, was good deeds. Upon the death of her husband, she founded a congregation in the old Campitelli district, a monastery opened without the obligation of seclusion, to carry out the work of assistance and charity among the people. The splendid monastery is open to visitors on March 9 of each year, the solemnity of Santa Francesca Romana.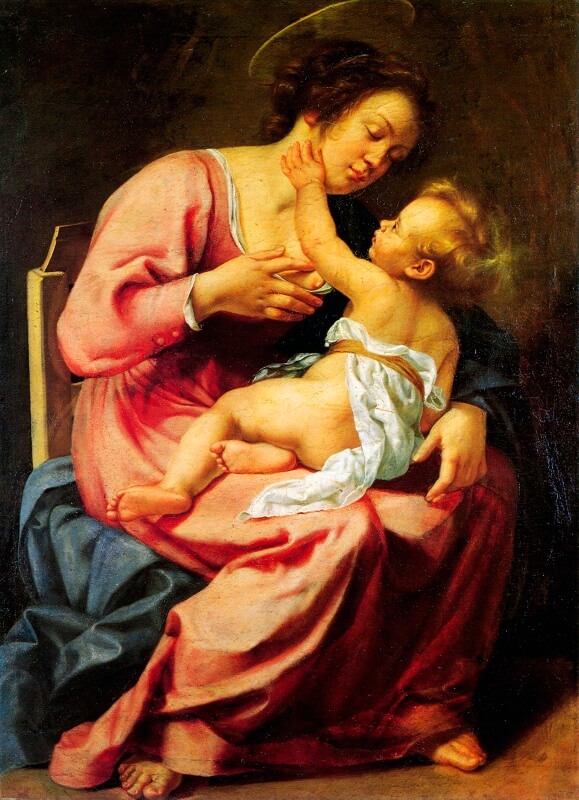 #3 Artemisia Gentileschi (1593 – 1654), Spada Gallery, Madonna with Child and Saint Cecilia – An artist, a wife, a mother, a lover, and a combative woman, Artemisia Gentileschi was one of the first painters to emerge in the art world, until 1600 monopolized by men. She was only 17 when she painted her first portrait, in which Caravaggio's influence clearly emerges. She attended Cosimo II de 'Medici and was a friend of Galileo Galilei. Her subjects are biblical and religious themes. The real innovation is that Artemisia impresses strong and budding female figures on the canvas, proud women not frightened or submissive to men. Her great talent is visible in Rome, in her two autograph works at Palazzo Spada: Madonna and Child (1610) and Santa Cecilia (1620).
#4 Cristina of Sweden (1626 – 1689), Corsini Gallery, Botanical Garden, and Museo di Roma Palazzo Braschi – A queen out of the box. Intellectual, curious, and independent, after quitting the throne and converting to Catholicism, on 23 December 1655, Christina solemnly entered the eternal city, welcomed with all honors. Anticipated by her not undeserved reputation of an extravagant and unconventional person, she settled in the Riario-Corsini Palace, gathering around her musicians, writers, poets, and important prelates. The park of the palace that Cristina enriched and cared for is today the seat of the Botanical Garden of Rome. In the Museum of Rome, Palazzo Braschi is hosted the painting by Filippo Gagliardi and Filippo Lauri, which represents the Carousel organized in Palazzo Barberini in her honor. The event is described with extraordinary attention to detail, giving each of the many characters a surprising individuality.
#5 Anita Garibaldi (1821 – 1849), Promenade of the Janiculum Hill – She was born in Brazil, Ana Maria De Jesus Riberio married Giuseppe Garibaldi, who fled to South America after being sentenced to death in Italy. With her José, as she used to call him, she shared the political ideals. She followed him in danger and battles. When she arrived in Italy, she participated in the defense of Rome against the papal army, entering by right into the pantheon of the Italian Risorgimento heroes. When the Roman Republic falls, she cut her long hair, dressed like a man, and left the city on horseback, alongside her man. Anita had a short but unique life. Her remains are kept on the Janiculum hill, inside the equestrian statue depicting her with a gun in her hand and her newborn son, Menotti, in her arms.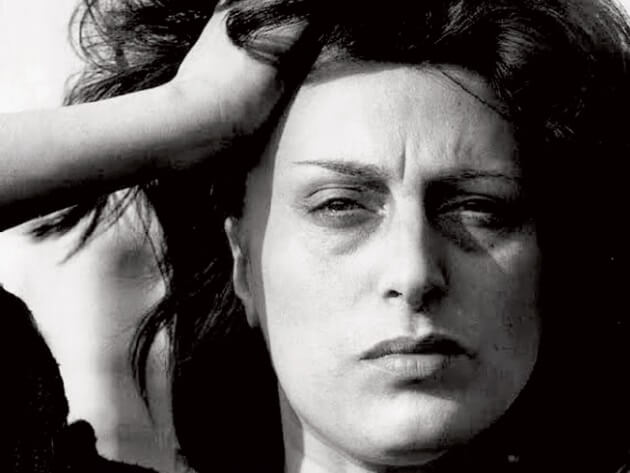 #6 Anna Magnani (1908 – 1973), Street Art Mercato Trionfale – "Please don't retouch my wrinkles. It took me so long to earn them." It was also thanks to the incredible expressive beauty she proudly wore in her life and on cinema screens, that Nannarella was considered, and still is, one of the greatest female actresses in the history of worldwide cinema and an eternal symbol of authentic Rome. Unforgettable interpreter of films such as Rome, open city, Bellissima, Mamma Roma, and The Rose Tattoo, which earned her an Oscar for best actress in 1956, Anna Magnani is portrayed with her animals, a dog, and a cat, in two beautiful Street Art works, on the steps of the Trionfale Market, in via Andrea Doria.
#7 Zaha Hadid (1950-2016) and Odile Decq (1955-), MAXXI and Macro museums – Different in origin, training, and temperament, these two archistars have revolutionized the world of architecture through their works. The contemporary face of Rome is also due to them. Awarded with the Golden Lion, Commandeur de l'Ordre des Arts et des Lettres, director of the École spéciale d'Architecture in Paris, Odile Decq conceived the Macro Museum as an intriguing structure, capable of surprising and attracting the attention of the general public. Nicknamed "Queen of the curve", Zaha Hadid was, instead, the first woman to receive the Pritzker Prize, considered the Nobel award for architecture. The MAXXI – National Museum of the 21st Century Arts is a splendid example of her search for fluid and articulated spaces. A world, as she says, in which "to dive and let oneself drift along ever-changing paths".